Ernesto Cortazar Memories of the Fall.mp3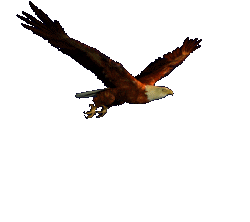 Here you will always find the American flag
waving and the American eagle flying.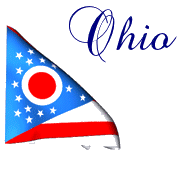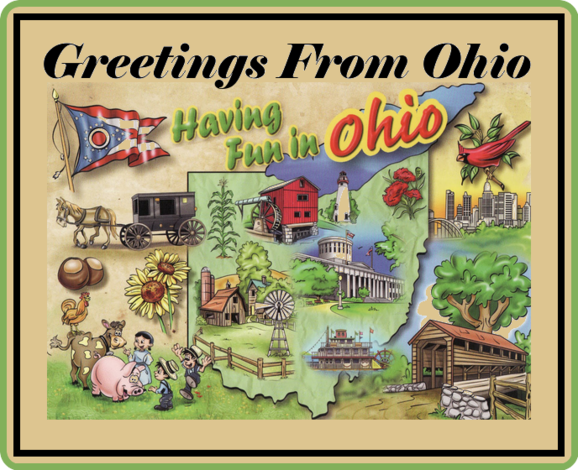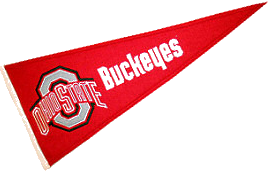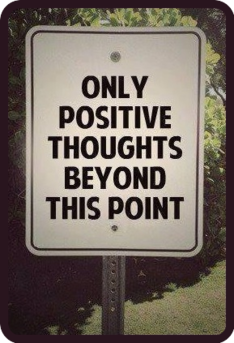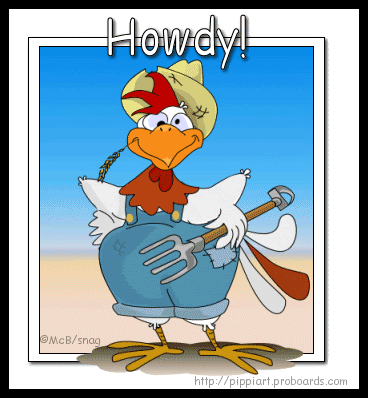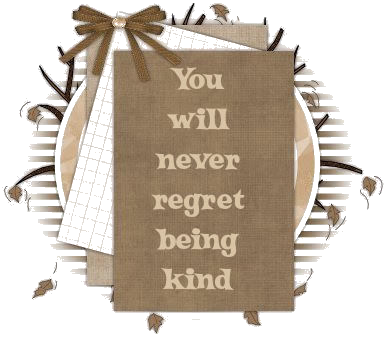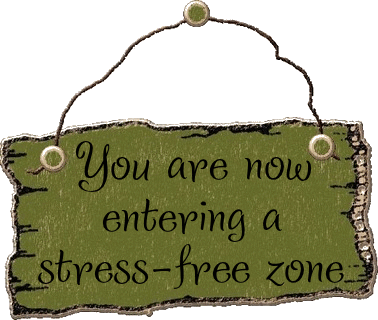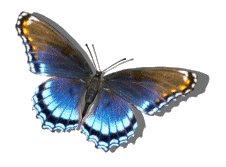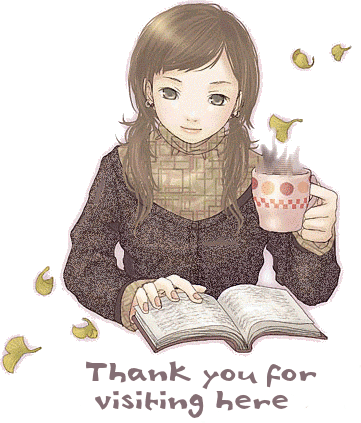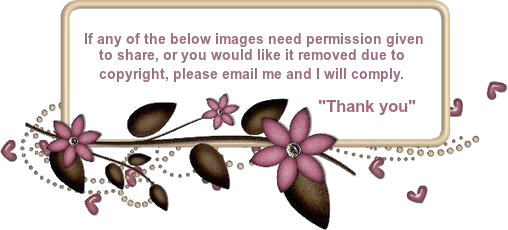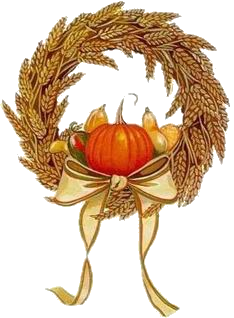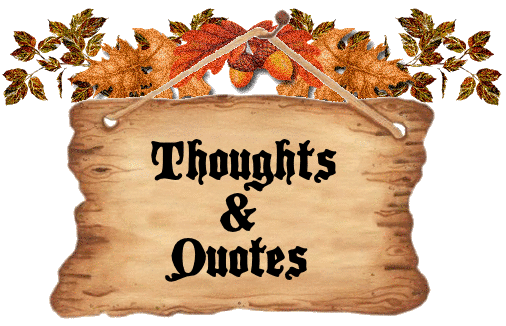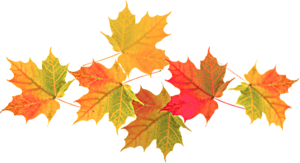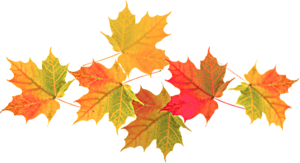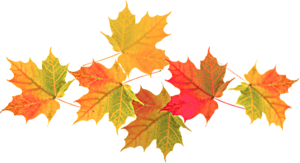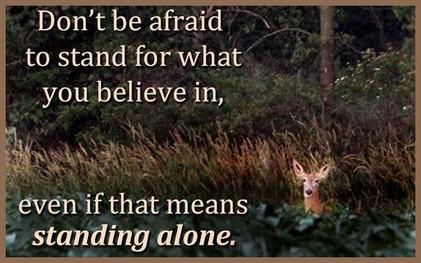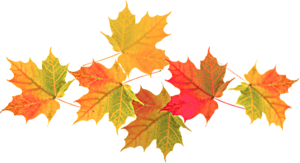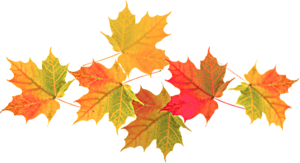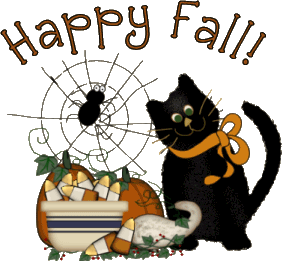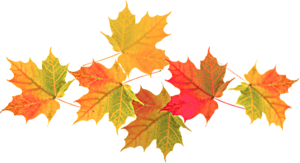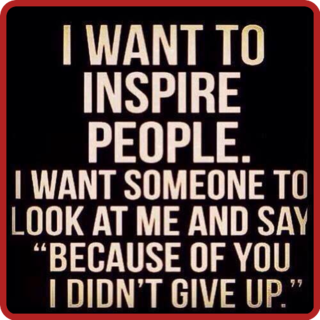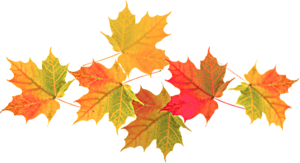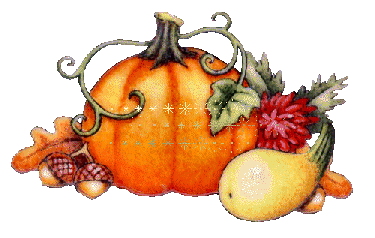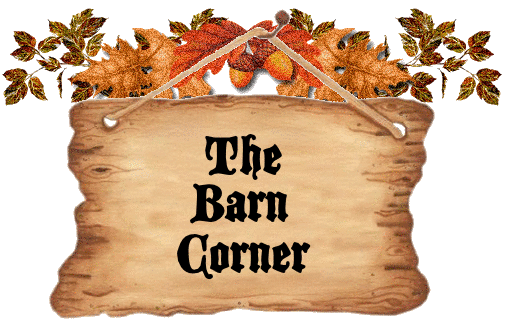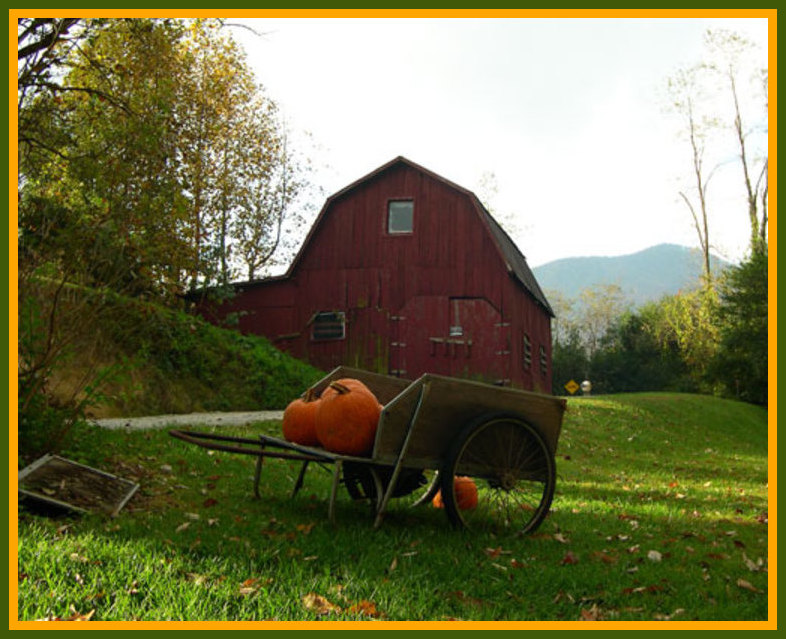 A nice Fall decoration heading back to this barn.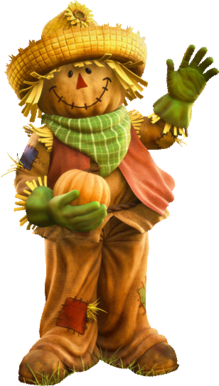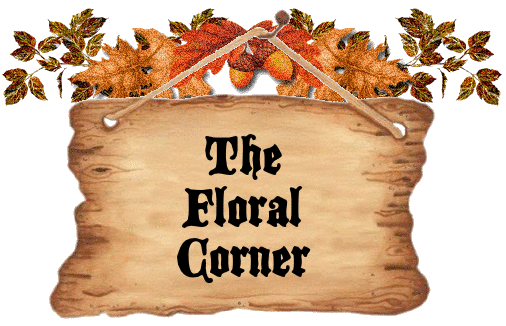 Flowers are food for the soul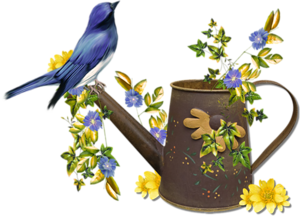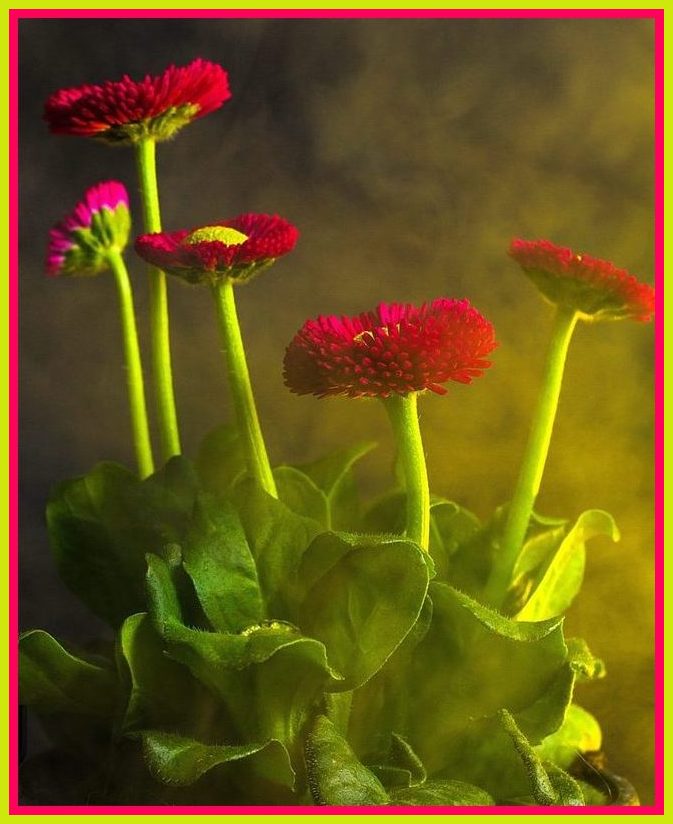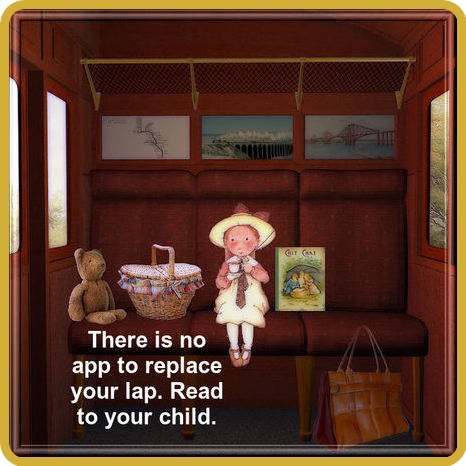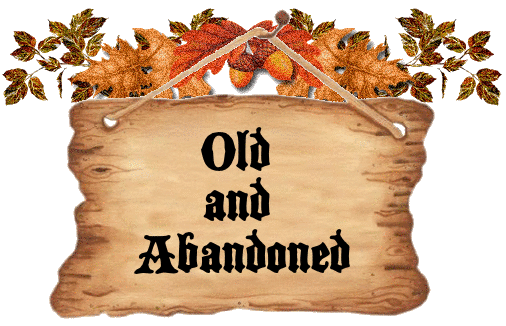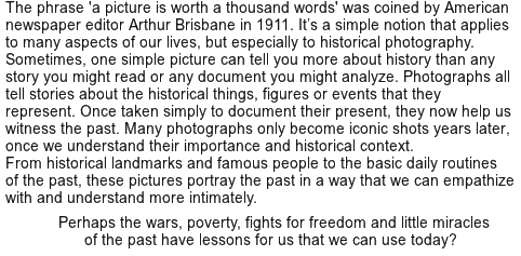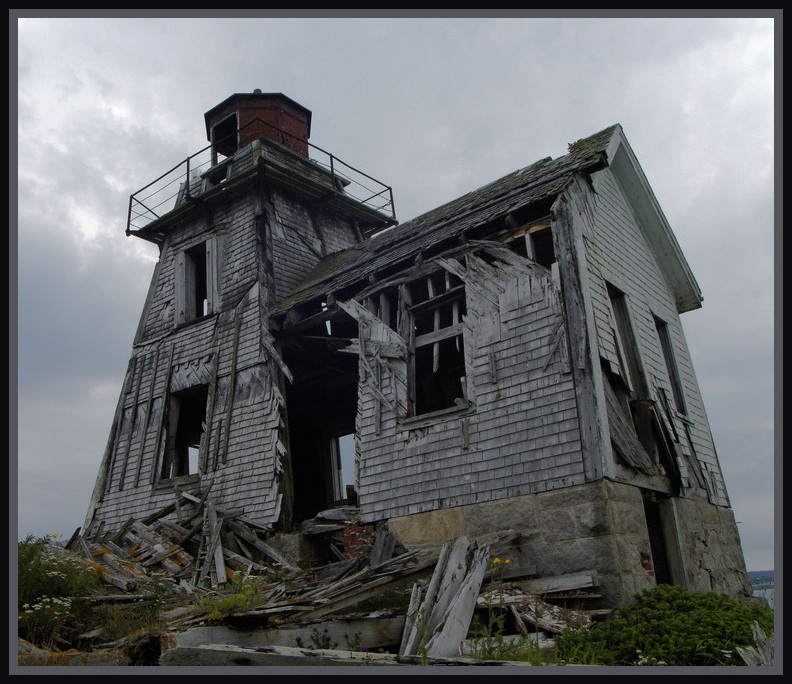 This appears to be a old lighthouse. What a shame.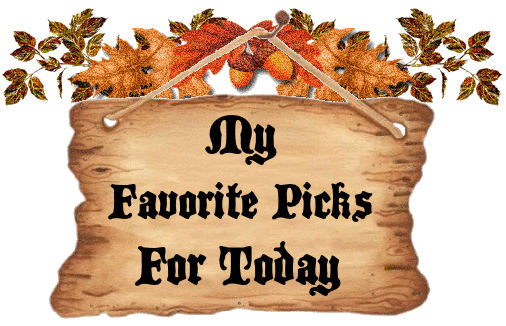 More wonderful colors of Fall.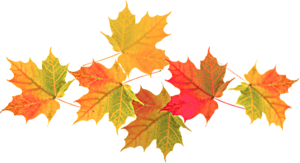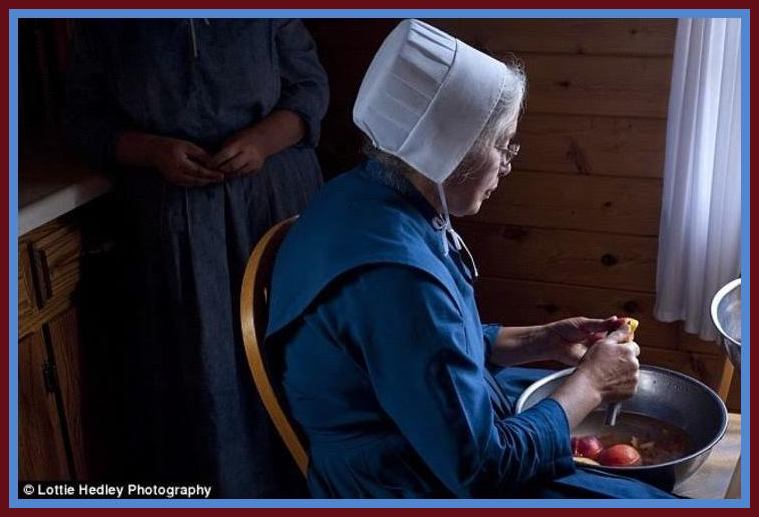 Peeling I am sure to make some homemade goodness.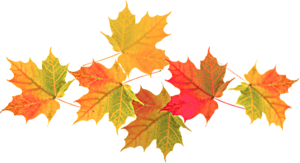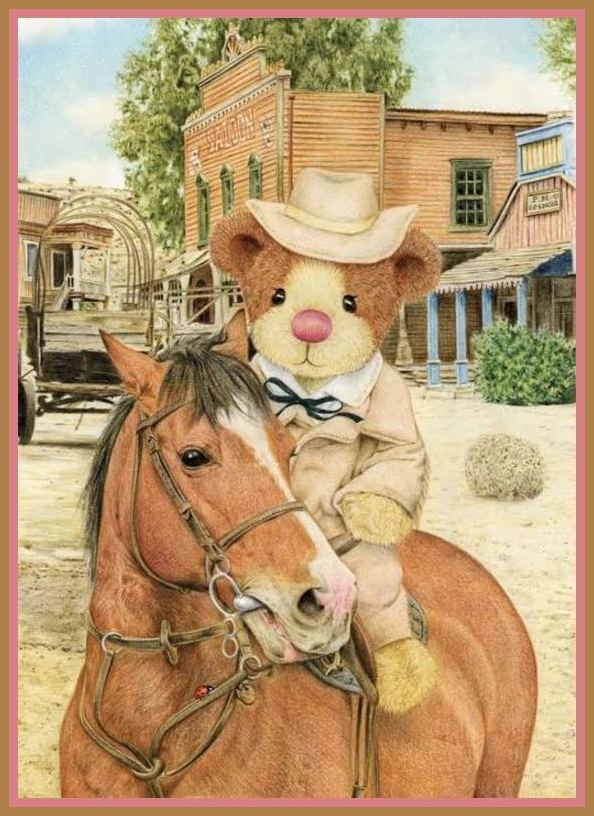 There is a new Sheriff in town, and he is a cutie!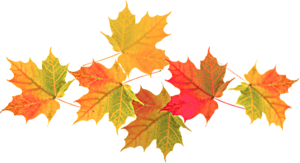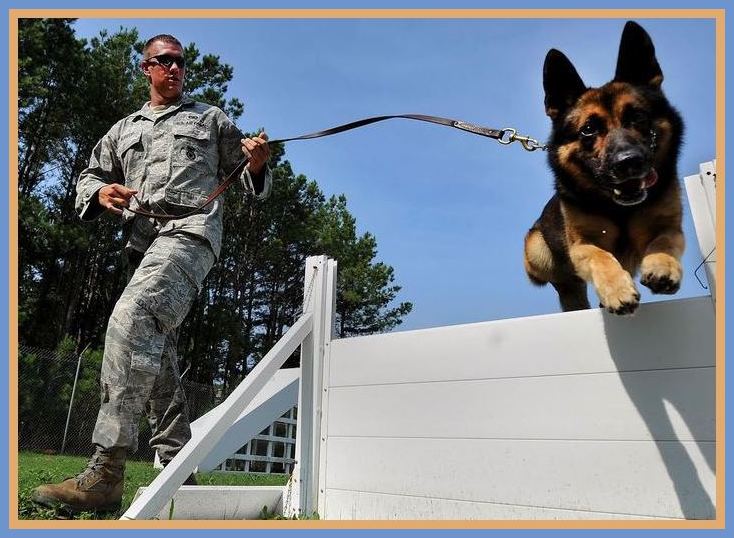 Bless of troops.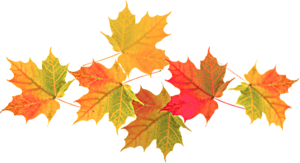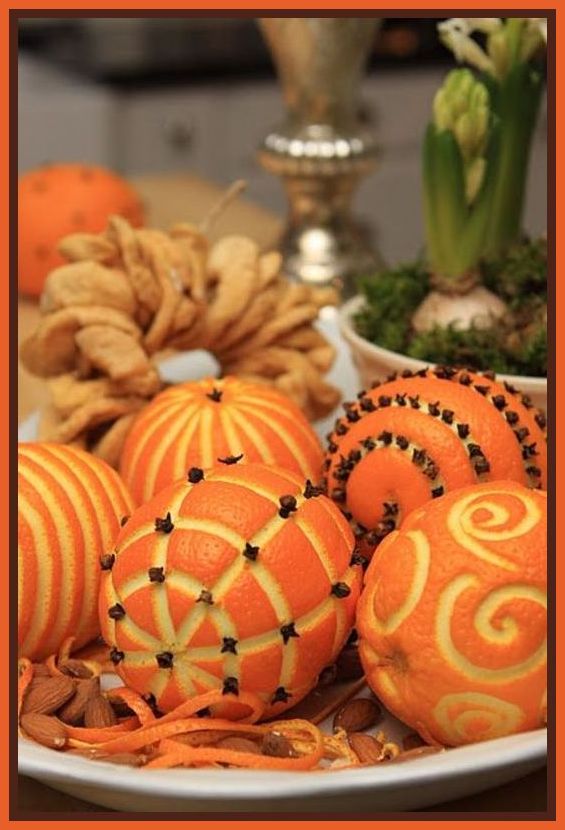 How many of you have tried this. The orange and
the cinnamon cloves? I did, and very pretty and
decorative as you see here, but not a lot of smell.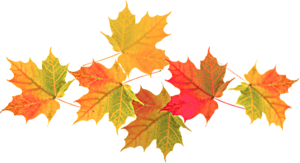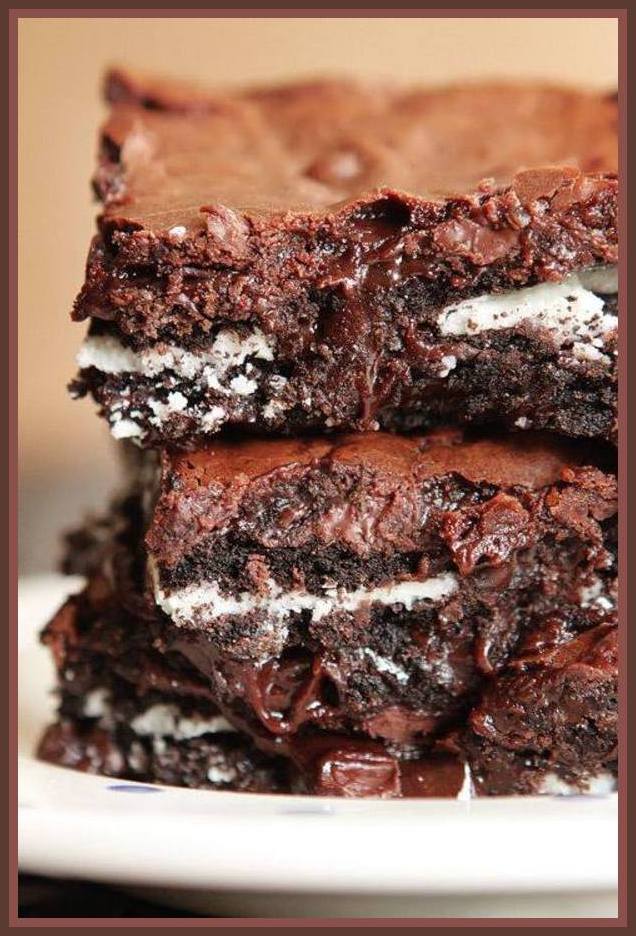 This should fix the chocolate fix.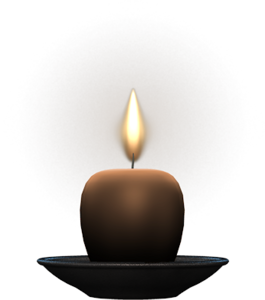 Be a light to the world.

Chocolate Chip Cheesecake Bars


1 pkg (8oz) cream cheese, softened
1/2 cup sugar
1 egg
1/2 cup coconut, if desired
1 roll (16.5 oz) Pillsbury refrigerated chocolate chip cookies
Heat ofen to 350. In small bowl, beat cream cheese, sugar and egg
until smooth. Stir in coconut. In ungreased 9 or 8 inch square pan,
break up half of cookie dough. With floured fingers, press dough
evenly in bottom of pan to form crust. Spread cream cheese
mixture over dough. Crumble and sprinkle remaining half of cough
over cream cheese mixture.
Bake 35-40 minutes or until golden brown and firm to the touch.
Cool 30 minutes. Refrigerate at least 2 hours or until chilled. For
bars, cut into 4 rows by 4 rows. Store in refrigerator.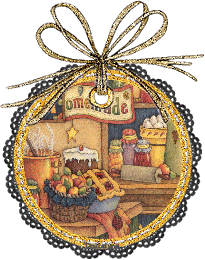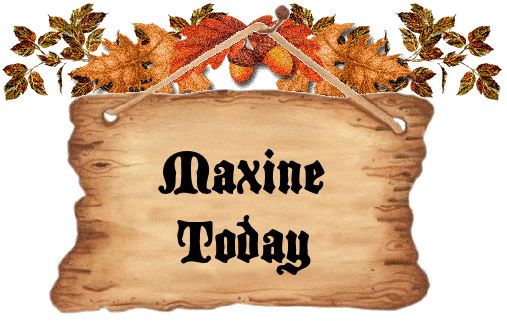 Humor is a necessary
ingredient in life.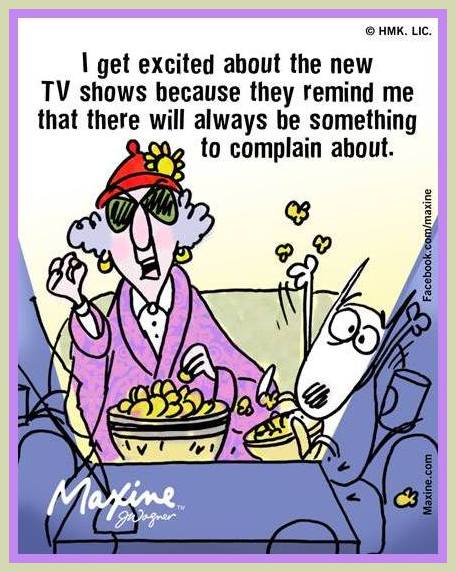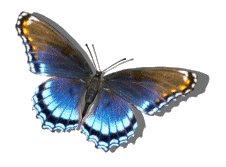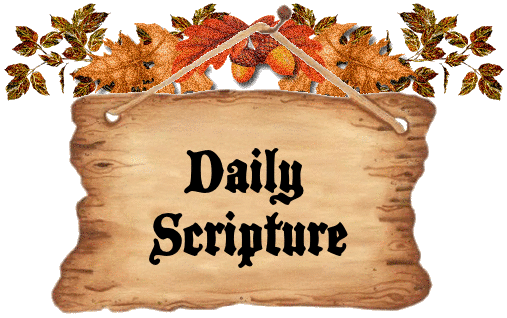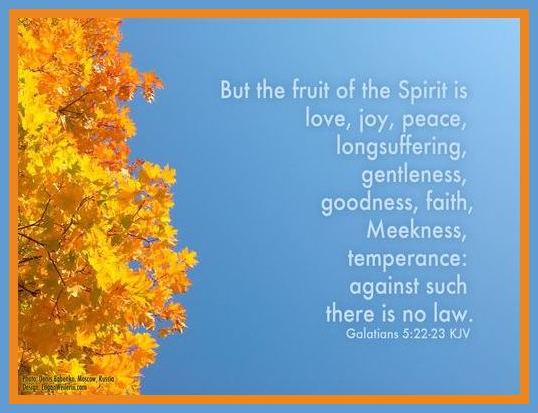 All of the below items are of great interest to me

and mean a lot. Please take the time to

read each one and make the animal site a

daily click. Thank you.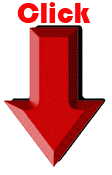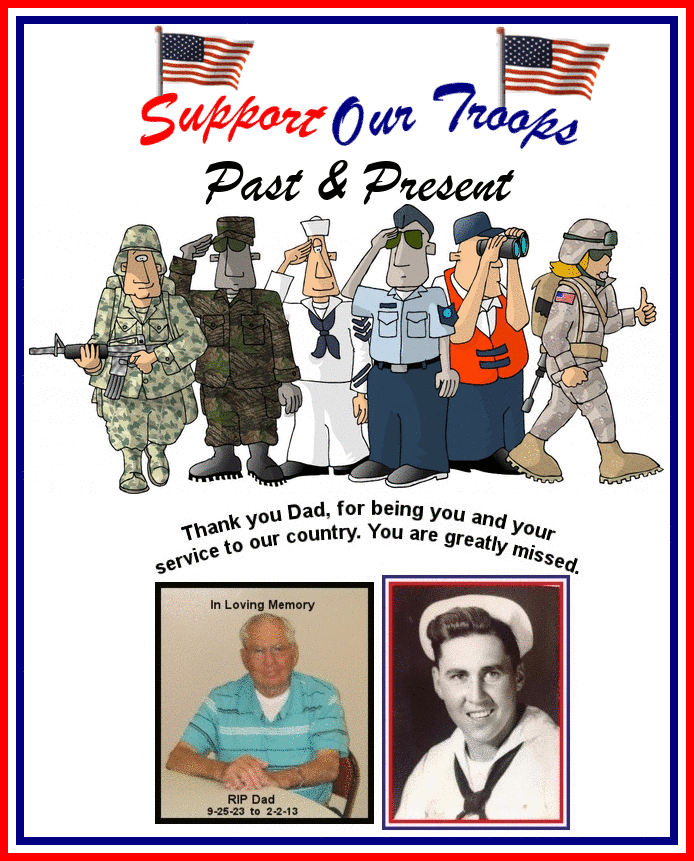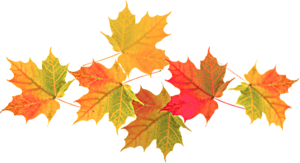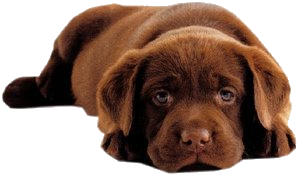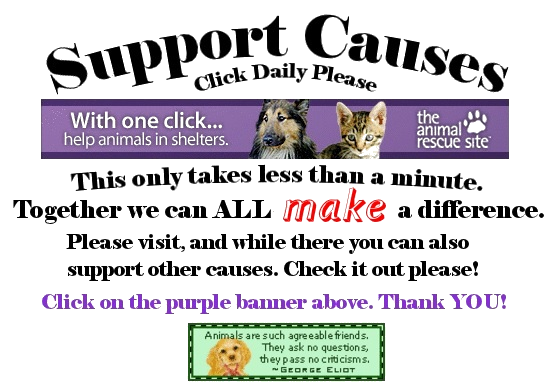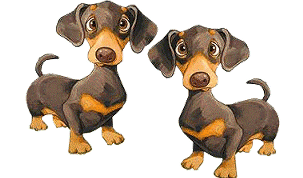 You took the time, thank you!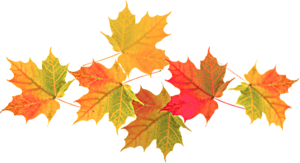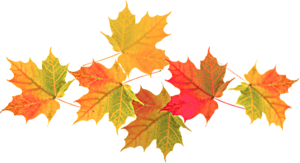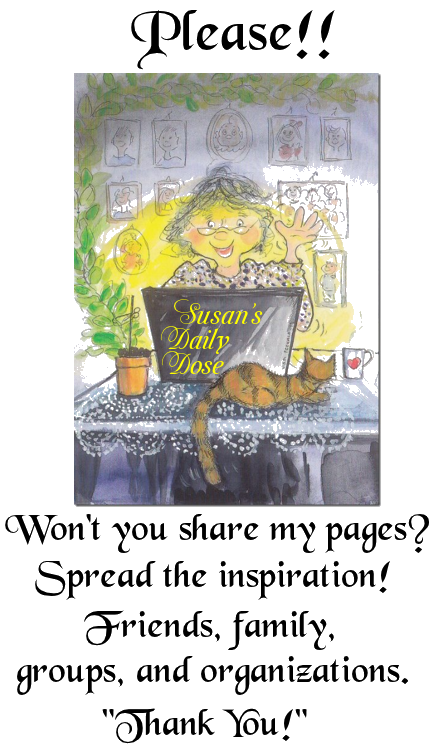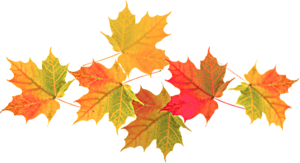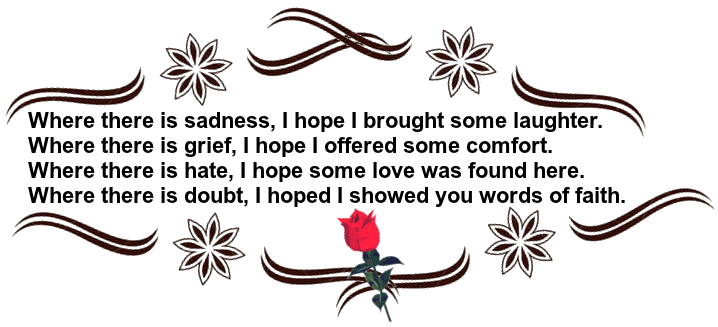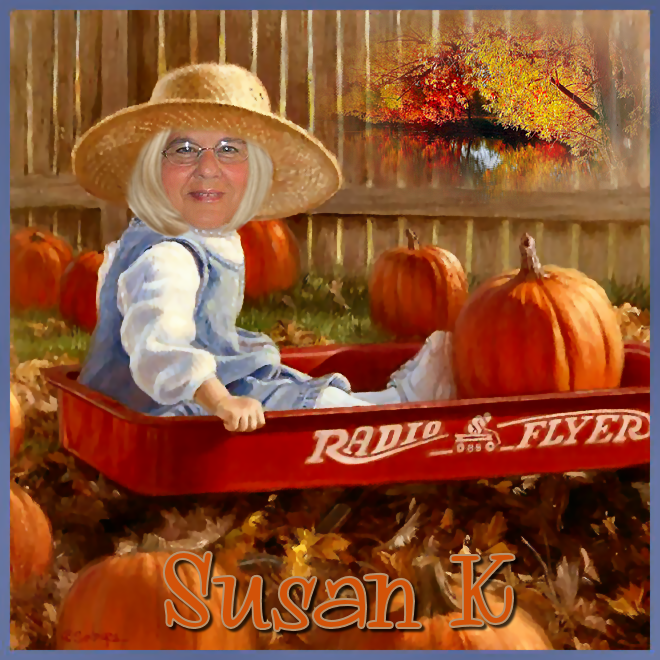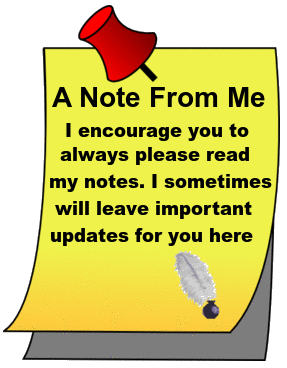 Wishing everyone a wonderful Monday.


Now, till another time, be safe in
all you do. Be aware of everything and
everyone around you at all times. A
very good habit .... take care!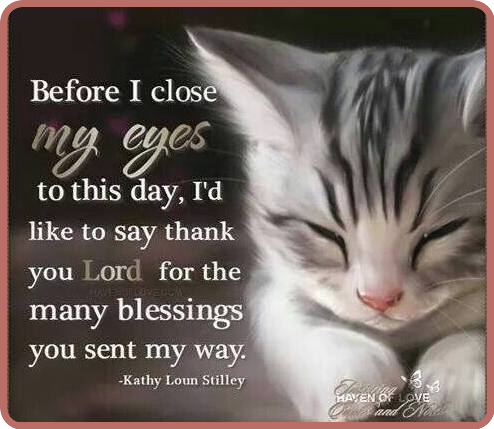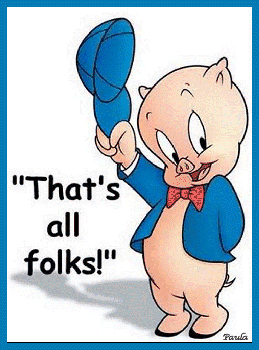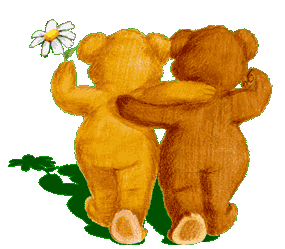 Happy Trails to You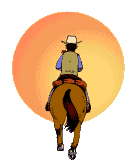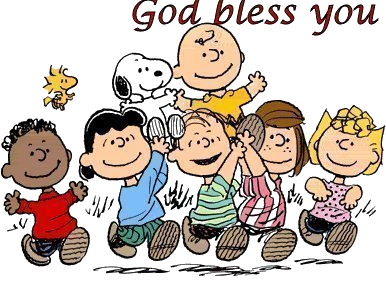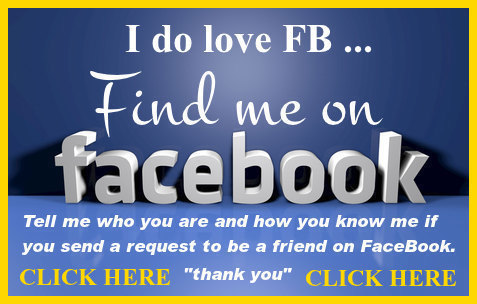 Disclaimer:

In accordance with Title 17 U.S.C. Section 107, any copyrighted work in messages
is being distributed under fair use without profit or payment to those who have
expressed a prior interest in receiving the included information for non-profit
research and educational or criticism purposes only. Notwithstanding the
provisions of sections 106 and 106A, the fair use of a copyrighted work,
including such use by reproduction in copies or photo records or by any other
means specified by that section, for purposes such as criticism, comment, news
reporting, teaching (including multiple copies for classroom use), scholarship,
or research, is not an infringement of copyright.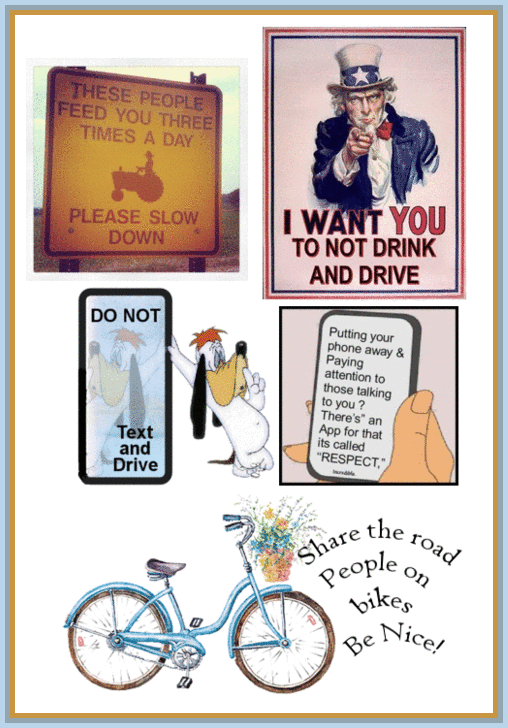 For those first time visitors - the below map shows the

locations of visitors!

WOW - look at all of you! If you put your mouse

over the hearts, it gives you the location.